STAGE OF DEVELOPMENT
& RESULTS OF INTELLECTUAL ACTIVITY STATUS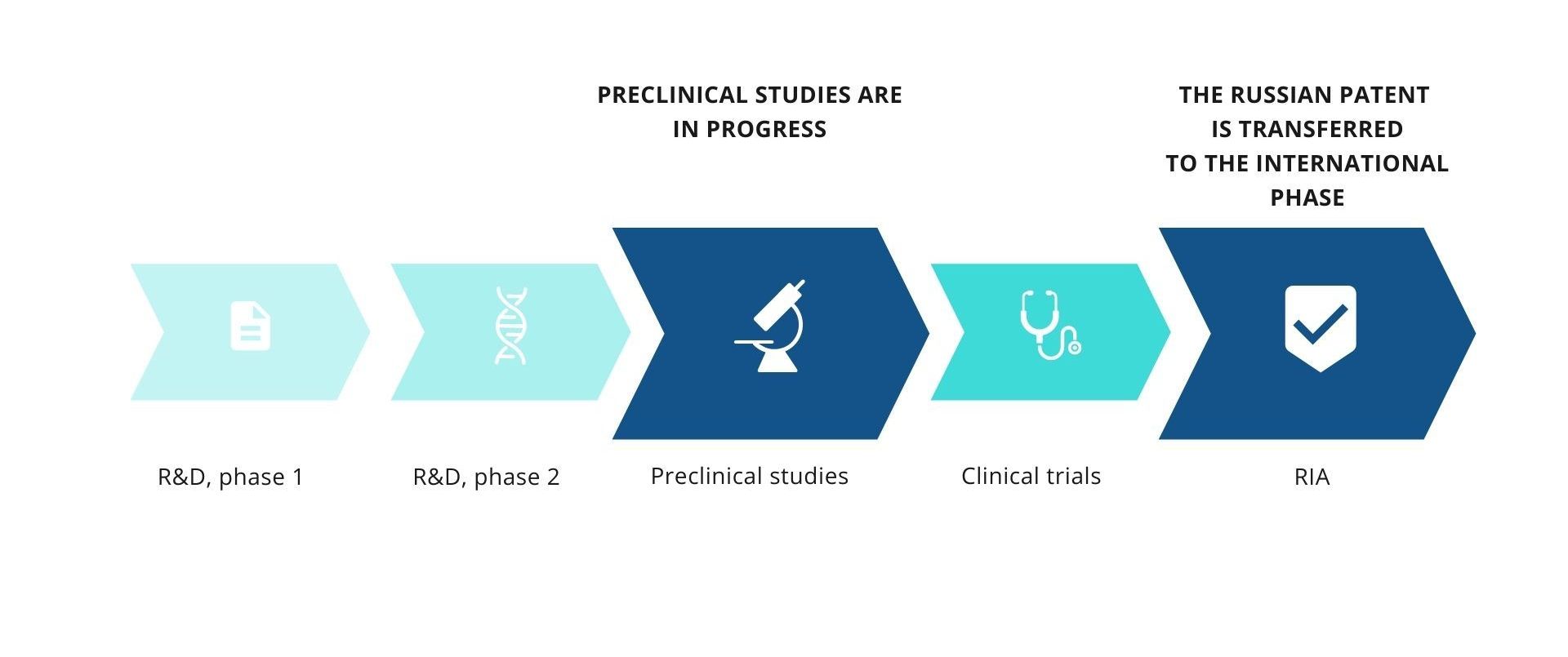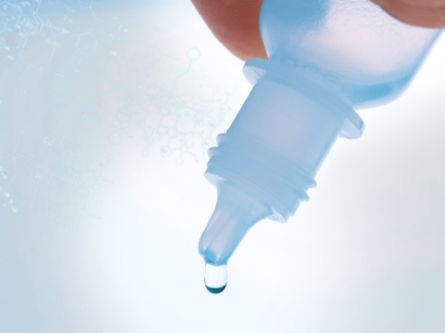 Therapy and prophylaxis of cognitive disorders associated with cholinergic system dysfunction.
Application form – intranasal.
The Shemyakin & Ovchinnikov Institute of bioorganic chemistry (IBCh) of the Russian Academy of Sciences is one of the largest Russian scientific organizations. The Institute is a leader in fundamental and innovative researches on the fields of molecular, structural and cell biology, bioorganic chemistry, biophysics, bioengineering, cell technologies, "in vivo" molecular based bioimaging, genome editing, bioinformatics etc. This multidisciplinary structure allows large-scale research at the interface of sciences, where the most interesting scientific discoveries are born today.
The hallmark of the IBCh RAS is the concentration of efforts and resources on solving the most urgent and complicated problems on the field of life sciences. Talented young people and leading specialists, including Russian and foreign science leaders, Nobel Prize laureates and members of the international advisory council of the Institute are involved in.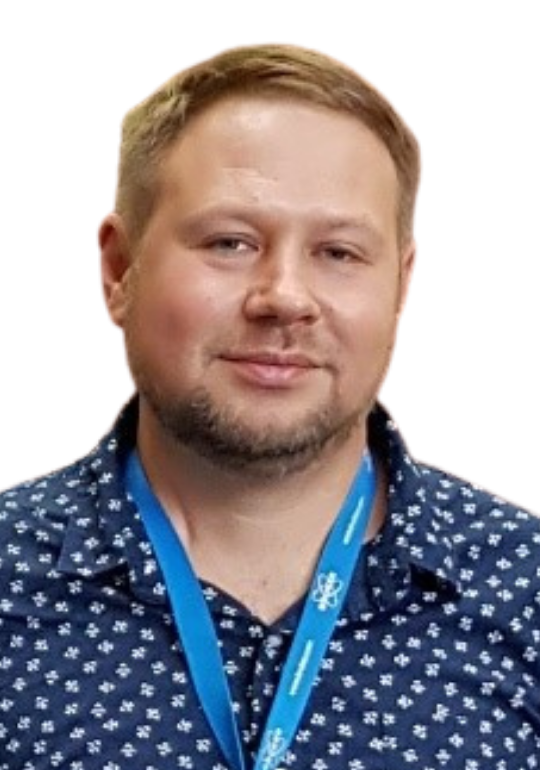 PROFESSOR of RAS, Dr of Sc. in Physics and Mathematics

Zakhar Shenkarev

Head of the Laboratory for Bioengineering of Antitumor Drugs and Artificial Neuromodulators, IBCh RAS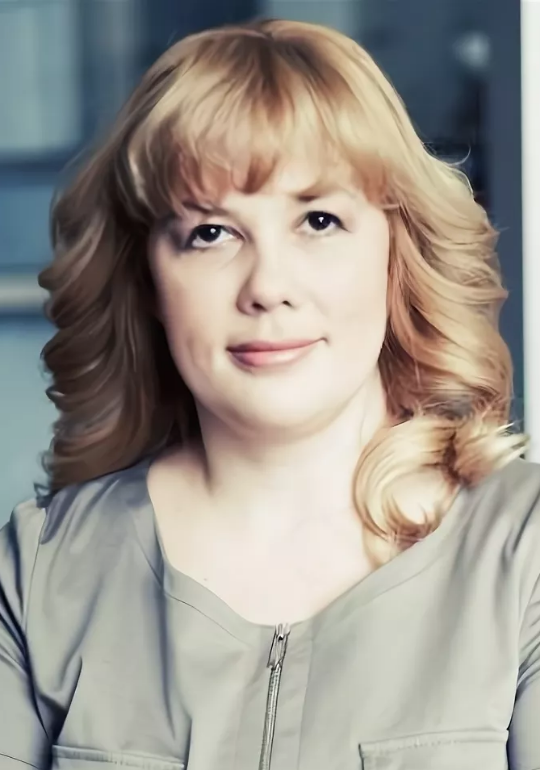 Dr. of Sc. in Biology

Ekaterina Lyukmanova

Head of the Laboratory for Bioengineering of Neuromodulators and Neuroreceptors, IBCh RAS

8. Z.O. Shenkarev, M.A. Shulepko, M.L. Bychkov, D.S. Kulbatskii1, O.V. Shlepova, N.A. Vasilyeva, A.A. Andreev-Andrievsky, A.S. Popova, E.A. Lagereva, E.V. Loktyushov, S.G. Koshelev, M.S. Thomsen, D.A. Dolgikh, S.A. Kozlov, P.M. Balaban, M.P. Kirpichnikov, E.N. Lyukmanova.
Journal of neurochemistry. Volume155, Issue1. Pages 45-61

Lynx1 prevents long-term potentiation blockade and reduction of neuromodulator expression caused by Aβ1-42 and JNK activation
Bychkov ML, Vasilyeva NA, Shulepko MA, Balaban PM, Kirpichnikov MP, Lyukmanova EN.
2018/ Acta Naturae. 2018;3(38):57-61. (рус.61-66)

Three-Finger Proteins from the Ly6/uPAR Family: Functional Diversity within One Structural Motif
Vasilyeva NA, Loktyushov EV, Bychkov ML, Shenkarev ZO, Lyukmanova EN. 2017/
Biochemistry (Mosc). 2017 82(13):1702-1715. doi: 10.1134/S0006297917130090. Review.

Morten S. Thomsen, Maria Arvaniti, Majbrit M. Jensen, Mikhail A. Shulepko, Dmitry A. Dolgikh, Lars H. Pinborg, Wolfgang Härtig, Ekaterina N. Lyukmanova, Jens D. Mikkelsen.
2016/ Neurobiology of Aging, Volume 46, 2016, Pages 13-21

Expression of the Ly-6 family proteins Lynx1 and Ly6H in the rat brain is compartmentalized, cell-type specific, and developmentally regulated
Thomsen MS, Cinar B, Jensen MM, Lyukmanova EN, Shulepko MA, Tsetlin V, Klein AB, Mikkelsen JD.
(2014) Brain Struct Funct. 219(6):1923-1934.

Ws-LYNX1 Residues Important for Interaction with Muscle-Type and/or Neuronal Nicotinic Receptors
13. Lyukmanova EN, Shulepko MA, Buldakova SL, Kasheverov IE, Shenkarev ZO, Reshetnikov RV, Filkin SY, Kudryavtsev DS, Ojomoko LO, Kryukova EV, Dolgikh DA, Kirpichnikov MP, Bregestovski PD, Tsetlin VI.
(2013) J Biol Chem. 288(22):15888-15899.

Бактериальная продукция водорастворимого домена lynx1, - эндогенного нейромодулятора никотиновых рецепторов человека
М.А. Шулепко, Е.Н. Люкманова, И.Е. Кашеверов, Д.А. Долгих, В.И. Цетлин, М.П. Кирпичников.
Биоорг. хим. (2011), 37(5): 609-615. (543-549)

NMR structure and action on nicotinic acetylcholine receptors of water-soluble domain of human lynx1

E.N. Lyukmanova, Z.O. Shenkarev, M.A. Shulepko, K.S. Mineev, D. D'Hoedt, I.E. Kasheverov, S. Filkin, H. Janickova, V. Dolezal, D.A. Dolgikh, A.S. Arseniev, D. Bertrand, V.I. Tsetlin, M.P. Kirpichnikov.
J.Biol.Chem.(2011), 286: 10618-10627.
On cooperation issues please contact the head of NTI Center project department
Sergey Semenov
address
16/10, Miklukho-Maklaya St, Moscow, Russian Federation, 117997
All products and services of NTI Center IBHh RAS