STAGE OF DEVELOPMENT
& RESULTS OF INTELLECTUAL ACTIVITY STATUS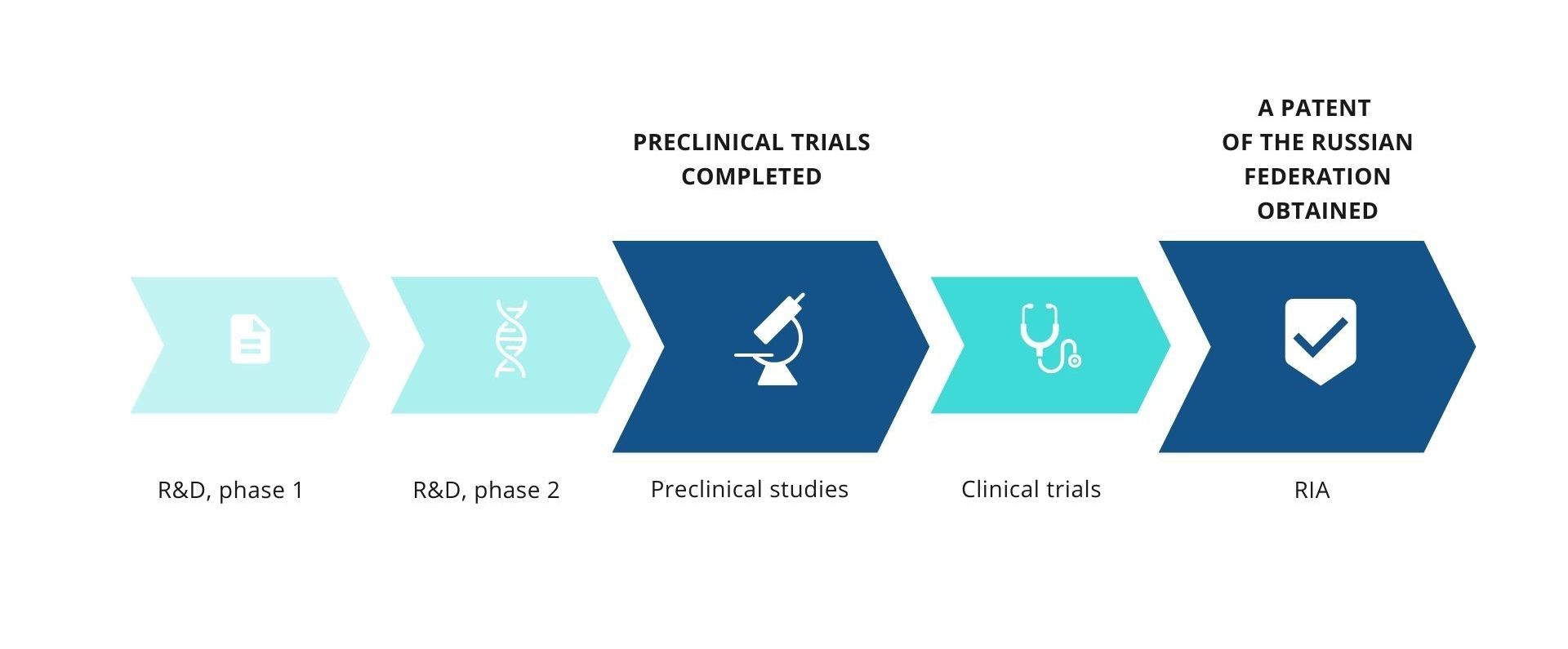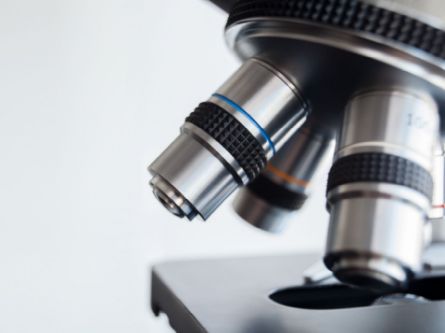 The resulting substance belongs to the class of lignans - is an antagonist of the two most important types of acid-sensitive receptors: ASIC1a and ASIC3, gives a pronounced anti-pain and anti-inflammatory effect in animals and is positioned as a drug for acute and chronic pain as a non-opioid class analgesic.

Description: light beige powder for solution preparation for intravenous/intramuscular injection or for preparation of intranasal dosage forms.

The main application of this substance as an ASIC1a/ASIC3 inhibitor is as an APS for drug creation to relieve inflammation, visceral pain, skin irritations and any peripheral and central nervous system disorders (neuropathies).

The Shemyakin & Ovchinnikov Institute of bioorganic chemistry (IBCh) of the Russian Academy of Sciences is one of the largest Russian scientific organizations. The Institute is a leader in fundamental and innovative researches on the fields of molecular, structural and cell biology, bioorganic chemistry, biophysics, bioengineering, cell technologies, "in vivo" molecular based bioimaging, genome editing, bioinformatics etc. This multidisciplinary structure allows large-scale research at the interface of sciences, where the most interesting scientific discoveries are born today.
The hallmark of the IBCh RAS is the concentration of efforts and resources on solving the most urgent and complicated problems on the field of life sciences. Talented young people and leading specialists, including Russian and foreign science leaders, Nobel Prize laureates and members of the international advisory council of the Institute are involved in.
Lignan from thyme possesses inhibitory effect on ASIC3 channel current. Journal of Biological Chemistry, 287, 39, 32993-33000, 2012

Dubinnyi, Maxim A; Osmakov, Dmitry I; Koshelev, Sergey G; Kozlov, Sergey A; Andreev, Yaroslav A; Zakaryan, Naira A; Dyachenko, Igor A; Bondarenko, Dmitry A; Arseniev, Alexander S; Grishin, Eugene V
Biological activity of sevanol and its analogues. Russian Journal of Bioorganic Chemistry, 41, 5, 543-547, 2015
Osmakov, DI; Koshelev, SG; Belozerova, OA; Kublitski, VS; Andreev, Ya A; Grishin, EV; Kozlov, SA

Analgesic Activity of Acid-Sensing Ion Channel 3 (ASIС3) Inhibitors: Sea Anemones Peptides Ugr9-1 and APETx2 versus Low Molecular Weight Compounds. Marine drugs, 16, 12, 500, 2018
Andreev, Yaroslav A; Osmakov, Dmitry I; Koshelev, Sergey G; Maleeva, Ekaterina E; Logashina, Yulia A; Palikov, Victor A; Palikova, Yulia A; Dyachenko, Igor A; Kozlov, Sergey A

Sevanol and its analogues: chemical synthesis, biological effects and molecular docking. Pharmaceuticals, 13, 8, 163, 2020
Belozerova, Olga A; Osmakov, Dmitry I; Vladimirov, Andrey; Koshelev, Sergey G; Chugunov, Anton O; Andreev, Yaroslav A; Palikov, Victor A; Palikova, Yulia A; Shaykhutdinova, Elvira R; Gvozd, Artem N
On cooperation issues please contact the head of NTI Center project department
Sergey Semenov
address
16/10, Miklukho-Maklaya St, Moscow, Russian Federation, 117997
All products and services of NTI Center IBHh RAS